Air Conditioning Installation Services In Spokane & Northern Idaho
Have you been searching for
air conditioner installation and repair in Spokane
or Coeur d'Alene? Well, your search is over. Air Control Heating and Electric, Inc. offers a large selection of affordable and efficient cooling systems to fit every need.
For a Free Estimate or 24-Hour Service, call Air Control Heating at (509) 924-0018.
High Efficiency Air Conditioner
Air Control Heating and Electric, Inc carry air conditioners from several manufacturers, including American Standard and Goodman, to meet the different needs of individual consumers. Replacing instead of repairing your old air conditioner can provide better cooling performance as well as save you money in future operating costs. In addition, you may qualify for a high-efficiency rebate.
FACT: Daikin is the #1 top-rated home

air conditioner

by Consumer Reports. Check it out!
FACT: If your

air conditioner

is over 10 years old, and requires over $300 in repairs, you are generally better off replacing it rather than repairing it.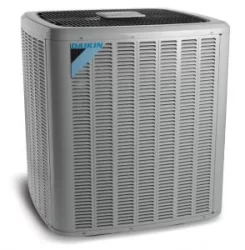 When shopping for a new air conditioner, here are some points to consider:
Make sure the
air conditioner
you purchase is the right size for your home. Buying a too-large or too-small unit will cause your cooling system work poorly, and will actually decrease the comfort and efficiency your system provides. As a consumer, you need to count on your
HVAC
professional to perform the necessary calculations to properly size and design your
HVAC
system. Make sure you hire an established contractor that has a long track record of doing this properly and being around to support what he sells.
Home air conditioners come in a variety of efficiencies ranging from 13 SEER up to over 20 SEER (SEER stands for Seasonal Energy Efficiency Ratio, and is a measure of efficiency). 13SEER is standard efficiency today; 15-SEER is considered high efficiency, and 20 SEER is Ultra-high efficiency. Since installation costs increase with SEER ratings, you should consider how many months per year you will use your air conditioner when selecting the efficiency level. You want an air conditioner that is right for you, and that will cool your home properly. Ask your design professional for his recommendation and his reasons.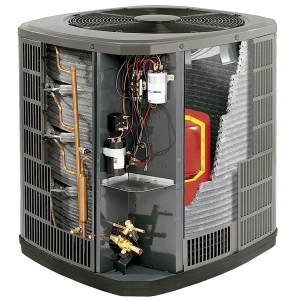 Professional Quality Installation
In order to get the air conditioner end performance, do yourself a favor and hire an established professional HVAC contractor that you trust to select the right unit for your home, and to install it properly. It is really not wise to use an unproven company for a complex product like air conditioning that you will use daily for the next 25 years. Look for a long track record and an A+ rating with the BBB (you can check our BBB rating by clicking the link on our home page)
Some leading manufacturers now offer up to a 10-year parts warranty on their home air conditioners. This is a big improvement in warranties compared to the old days, and a great benefit to consumers.
Commercial Air Conditioners
Commercial air conditioners are similar in principle to home units but much larger. Commercial units often come in the form of "rooftop package units", which combine all heating and cooling functions into one large piece of equipment that is mounted on the roof, or in a dedicated mechanical room inside the building. More design work is involved when installing commercial units, but Air Control Heating and Electric, Inc. provides FREE ESTIMATES on commercial systems also. We have installed hundreds of large commercial HVAC systems, so you can call us with confidence for your commercial HVAC needs.