Commercial Refrigeration Services in Spokane, Spokane Valley, WA, Coeur d'Alene, ID, and Surrounding Areas
Air Control Heating and Electric, Inc. perform commercial refrigeration service for many restaurants in the Spokane – Coeur d'Alene area. We service, repair, and replace all types of restaurant refrigeration equipment, including reach-ins, walk-ins, ice machines, cooktop grills, line freezers, and coolers. We also handle your comfort air conditioning, heating, and HVAC needs, including an exhaust and make-up air systems.
Air Control Heating and Electric, Inc. technicians specialize in commercial refrigeration service and you can depend on us to handle any emergency, large or small. All of our technicians are properly certified and licensed, as is our company. We understand that most of your refrigeration problems are emergencies, and you can count on us to respond quickly whenever you call us.
Unused Restaurant Equipment:
We carry an inventory of slightly-used restaurant equipment that has been rebuilt in our shop. If you need a new unit, check with us–we may be able to save you a lot of money! We usually have inventory on hand. If you have a need, just call and ask.
Air Control Heating and Electric, Inc. have a complete electrical department. We provide electrical services for all refrigeration and restaurant needs. We replace panels, and lighting, and install fans, as well as all troubleshooting and circuit repairs.
Reach-ins – Walk-ins – Ice Machines – Freezers
FOR COMMERCIAL REFRIGERATION SERVICE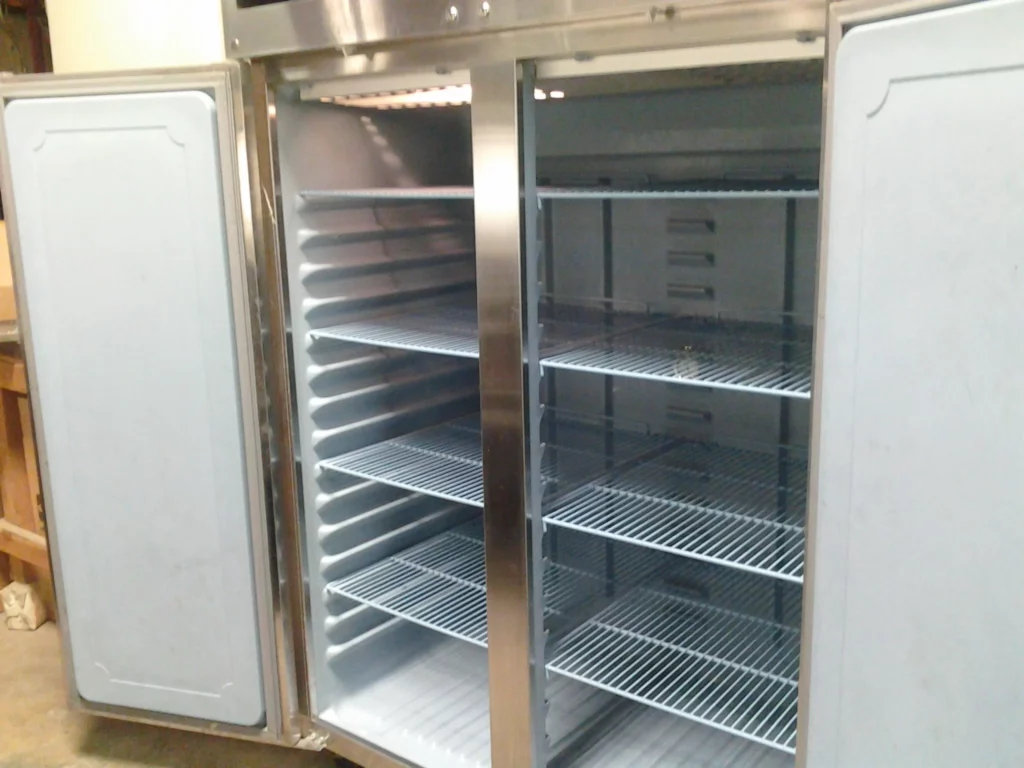 Contact Us Today for Commercial Refrigeration Services in Spokane, Spokane Valley, WA, Coeur d'Alene, ID, and Surrounding Areas