Time For A Furnace Repair Tune Up: It's Still Winter in Spokane!
Hire a nearby furnace repair company in plenty of time, to have your furnace repaired in no time flat. Residing in a region with cold winters demands an efficient operating furnace. In case your heating unit isn't working nicely, your home might be cold. It might also be operating additional difficulties that will trigger your power expenses to become a lot greater than they ought to be.
There's something that you simply ought to create a habit of performing yourself, and this may assist maintain your heating method working much more successfully. This something is altering the filter frequently.
You need to verify the filter each few months to create certain that it's not as well dirty. When it gets to be truly dirty, it's tougher around the heating method. It could trigger the method to run greater than it ought to, and it could really trigger issues using the method. There are lots of issues that may go incorrect which will trigger a method like this to not function correctly.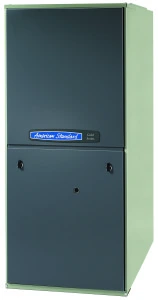 If you look at the calendar, it's still winter. That means you will be needing to have a furnace repair sometime in the near future. If you didn't tune up your furnace last fall, consider doing it now. Your furnace needs an annual tune and service to work efficiently, and that will save you money.
Spokane can get downright cold, and you don't want to spend a fortune on Spokane furnace repair tune-ups. Make sure you call ahead so you can get the appointment that you want. Make sure all of your animals are put away so the furnace repair technician can complete your repair in a timely manner.
When your furnace repair appointment has arrived, be sure to present any problems that you may have noticed about your Spokane furnace. This will help the technician better identify problematic furnace issues.
How about using some of your upcoming TAX REFUND to tune up your furnace, and that will save you the money that you are presently sending to your utility company. That's a pretty smart investment!