Furnace Repair Services Offered in Spokane
For home and business owners in Spokane, your furnace is the one key component necessary to staying comfortable and warm, especially when temperatures begin to drop in the fall and winter months. When your furnace starts to breaks down, it can mean high energy bills, cold indoor temperatures, and even the indoor release of carbon monoxide, which can be dangerous for your family or employees. If you are in need of furnace repair or furnace replacement services in Spokane, do not wait any longer to call the team at Air Control Heating and Electric, Inc today.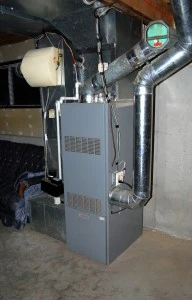 Signs Of A Broken Furnace
The signs of a broken furnace are not always cut and dry; a lack of heat is not the only thing you need to pay attention to. Some of the other signs of a furnace that is in need of repairs or replacement include:
Increases in your energy bills – a sign that your

furnace

is not running as efficiently as it once was
Strange noises coming from your

furnace

A yellow pilot light (rather than blue) or delayed

ignition

Drafty and cold rooms
A

furnace

that is more than a decade old (the average

furnace

lifespan is 17 years)
You should also pay attention to how your family is feeling – if any cracks develop in the heat exchanger inside the furnace, small amounts of carbon monoxide may leak out. Even a few parts per million of carbon monoxide in your home can cause headaches, nausea, disorientation, and worse, it can even be fatal. If you notice any of the above, leave the house quickly and call a professional immediately.
Furnace Services In Spokane
A professional can help you to pinpoint exactly what the problem with your furnace is, why the problem is occurring, and what the best method for correcting the problem is. While regular maintenance can improve the longevity and efficiency of most furnaces, eventually all furnaces will need to be replaced at some point. At Air Control Heating & Electric, Inc, we specialize in furnace installation and replacement, and furnace repair in Spokane. If replacement is necessary, we will work with you to find the furnace solution that is best for you and your budget.
Why Call A Furnace Professional?
Calling a professional for your furnace maintenance and repair needs can save you both time and money. Furnace issues can be complicated, and when not handled by an expert, the problems can actually be made worse—and therefore made more costly—than they would have been otherwise. To save yourself the stress and to get things working again quickly and efficiently, reach out to a professional today.
Spokane Furnace Installation & Replacement
If you are experiencing furnace problems, we want to help. Call the experienced technicians at Air Control Heating and Electric, Inc today for all furnace maintenance, and for a free replacement quote if that is your need. Reach us now at (509) 924-0018.