$25.00 Off Our Furnace Tune-up
Have you been looking for that great deal on your fall or winter furnace tune-up?
Then look no further than Air Control Heating and Electric, Inc! We have been serving the Greater Spokane Area for over three decades with furnace repairs, replacements, and tune-ups.
HVAC systems are mechanical systems, so they must be maintained. A thorough professional tune-up usually costs you up to $100 or more and should be performed every year.
*Most manufacturers require that existing or new HVAC equipment, be serviced at least once a year in order to maintain the extended warranties. If this is not done, your warranty may be voided.
Now is the time to sign up and save big for our Furnace Tune Up Special and save $25.00
We service, repair, and tune up the following systems:

Make necessary recommendations.
Furnace Maintenance Saves Money
Did you know that having your furnace running properly can save you hundreds of dollars in power consumption? Make sure your furnace is running at peak efficiency, so you won't consume more power trying to heat your home this winter.
Why waste hundreds of dollars on wasted energy consumption when you can have Air Control Heating and Electric, Inc tune up your furnace, saving you money and Customer Service Furnace Tune Inexpensive repairs?
To take advantage of this limited-time offer call us now at (509) 924-0018 or fill out our handy form below and a representative will contact you shortly.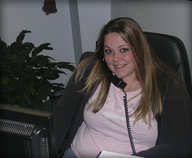 Fall Furnace Tune Up Request
Don't want to worry about having to remember to schedule your furnace tune-ups?
Join our PCSA Club by clicking here, and never have to worry about your HVAC system and let Air Control Heating and Electric, Inc take care of it.