Top 5 Furnace Repair Issues For The 2015 Spokane Winter Season
Although it may still be warm outside, we know winter will be coming soon. That means you will soon be needing a furnace repair company to keep your heater working.
Here are the top five things you need to get right in order to have a warm and hopefully trouble-free heating season: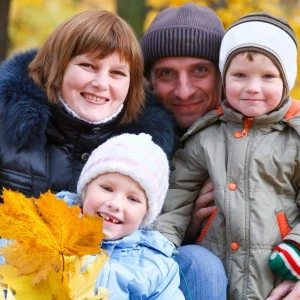 Furnace

repair should be done and serviced in the fall by a qualified person. The technician will perform a variety of tests to assure that your

furnace

is working properly and safely. This is the time to catch those service problems that will cause "no-heat emergencies later on when it gets cold. There are also a substantial number of routine maintenance tasks that need to be done annually, and these are best done by a trained and licensed professional.
Make sure your air

filter

is changed at the beginning of the heating season. This may be included with the fall

furnace

repair service, but you will also need another

filter

on hand for your mid-winter

filter

change. Buy it from the company doing your fall heating service and keep it handy. Also, make sure you know where it goes and how to replace it. If unsure, have the technician show you how.
Buy a Carbon Monoxide (CO) detector and plug it into a power outlet. You should have one of these on each floor of your home where someone lives or sleeps. These are relatively inexpensive and available thru your

furnace

repair service company, or at the local hardware store. This sounds so basic, yet every year literally hundreds of people die from Carbon Monoxide poisoning in our nation, and it is totally unnecessary.
Consider the age and efficiency of your heating system. If it is over 17 years old, you need to know that it has reached the end of its average life cycle. Also, consider the efficiency of your heating system. Available efficiencies have increased substantially over the past decade, and the ultra-high efficiency heating systems available in previous decades are just average now. If you have both an older and also less-efficient system, consider upgrading your

HVAC

system now. Not only will it cost you more to operate, but you may also have older-system breakdowns that add to the cost of ownership. Modern systems are not only more efficient, but they now come with warranties of up to 10 years on both parts and labor.
The last issue to consider is very important if you live in a colder climate if you are intending to be gone for a substantial period of time. If your heating system fails during a cold snap, your home can freeze up in just a couple of days, and when warms back up and thaws out, the broken water pipes can cause an amazing amount of damage to your home. The best idea is to have a neighbor or family member check the house every couple of days during winter absences. If you have home monitoring, you can also have electronic temperature alarms installed that will alert your alarm company if the temperature falls to risky levels inside.
That's it my friends. Take care of those 5 things about furnace repair in Spokane, and you should have a warm and cozy winter no matter what the weather is doing outside. If you have questions about any of these steps, please call us at Air Control Heating and Electric, Inc at (509) 924-0018. We are always happy to answer your questions!
Blog Provided By:
Air Control Heating and Electric, Inc
7203 E. Nora Ave
Spokane Valley, WA 99212
(509) 924-0018